Hair Removal
We are experts in the unwanted hair removal industry. We have over 25 years combined of experience. We rely on Electrolysis and LHE™ methods of hair removal. The safest, efficient, practical process with excellent results!
ELECTROLYSIS is the traditional technique in permanent hair removal. It requires a series of treatments to achieve permanent hair removal. The Electrologist must use the correct balance of timing and intensity with each treatment to disable the hair germinating cells but, not effect the skin. A treatment schedule is arranged between you and your Electrologist. The schedule and need of treatments decrease as hair regrowth reduces or the hair follicles no longer produce a hair and the desired results are accomplished. We offer three methods of Electrolysis; Thermolysis, Blend, Galvanic. Effective results rely on the accuracy and correct balance of settings by the Electrologist.
WAXING Our premier waxing methods leave your skin smooth and hair free. We select the top choice of waxes to be sure your skin is left free from any side effects that most harsh waxes can leave behind.  We feel confident that if your choice is to wax for hair free skin we will achieve the optimum results.
Find out what the buzz is about – our clients are thrilled being hair free!
Skin Care



CLINICAL FACIALS are available for all skin types and conditions. These LUXURIOUS facials are designed to suit your individual skin care needs. A deep cleansing, gentle exfoliation and/or extraction and a clinical mask. These facials offer fabulous results that minimize flaws, wrinkles and correct skin conditions.
REZENERATE FACIALS for instant results. The groundbreaking Rezenerate NanoFacial reduces fine lines and leaves your skin feeling and looking younger. Nanotechnology delivers immediate plumpness while also allowing greater absorption of nutrients introduced into the skin during the treatment.  Truly corrective treatment without any down time!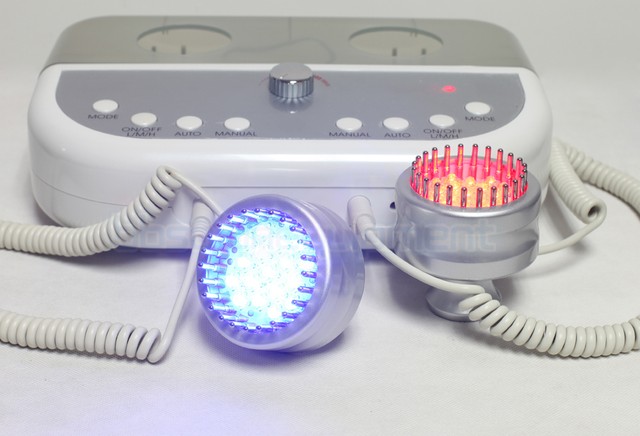 DERMACYCLING  is a facial treatment using LED lights and Microcurrent. Microcurrent mimics the natural electrical current in the body. It reeducates the underlying muscle, lift, tones and sculpt the face while stimulating collagen and elastin and ATP for a non-surgical face-lift. LED Light stimulates collagen and elastin and activates enzymes, increases tissue's metabolism, relaxes skin and ligaments. It softens discolorations, reduces lines and wrinkles. A series of treatments maybe needed for optimum results.
DERMAPLANNING is a non-invasive skin rejuvenation treatment using a peeling tool which removes dead skin cells leaving the skin immediately smooth, supple and vibrant. Your skin will look revitalized and radiant instantly! Add a peel for accelerated results!
ULTRA SON
IC FACIALS Treatments for superior results. The  Ultra-Sonic facial  a medically proven process using low frequency ultrasound to loosen dead skin cells and debris from the skin's surface, gently restore the natural energy to your skin cells, revive and correct skin conditions.
The Glymed products and the DermaSound Plus system were recommended by THE DOCTORS show.
THE FOLLOWING INFORMATION on the three phases of this POWERFUL Ultra-sonic FACIAL 
Phase I CAVITATION – deep exfoliation, peel and extraction exposing smoother skin
Phase II SONOPHORESIS – antioxidant infusion of products penetrating through the layers of skin
Phase III MICROCURRENT – cell renewal therapy increasing circulation and muscle tone
This efficient technique is perfect for Age Management,  Acne, Serious Skin Conditions and Rosacae.  Experience the revival of your skin!
DERMAL RENEWAL TREATMENTS remove lifeless dull layer of skin and will expose healthy refreshed skin.  Peels exfoliate the top layer of your skin by the means of a peeling agent or peeling tool. Your skin will feel smooth and refined, with a brighter more even tone.
DERMAPLANNING is a non-invasive skin rejuvenation treatment using a peeling tool which removes dead skin cells leaving the skin immediately smooth, supple and vibrant. Your skin will look revitalized and radiant instantly! Add a peel for accelerated results!
REMEDY PEEL TREATMENT  A mild peel to exfoliate dulling surface cells. This is a quick economic answer to your listless complexion!
DEEP RENEWAL PEEL   This peel is intense and the peeling process takes days of shedding skin cells. Your skin will need a week of preparatory products before the chemical peel. A pretreatment kit with products that are necessary to use for a full week before the chemical peel.  A customized chemical peel designed to meet the level of exfoliation that your skin needs, with amazing results.
SKIN IRREGULARITIES TREATMENT
SKIN SHEEK   The Skin Sheek Esthetic machine for precise treatments of minor skin irregularities. It is a non-invasive treatment with minimal discomfort, it's a high frequency device utilizing direct high frequency to enable quick, precise treatments of minor skin irregularities. You will be amazed with your new clear, smooth skin – absent of conditions you thought were permanent, or too costly to treat.
Not advised for those who are on Accutane, Retinols or pregnant.
SKIN SHEEK IMPORTANT INFORMATION
1 week before treatment
Avoid sun exposure and tanning. Sun burned areas will not be treated.
All skin irritants must be stopped (glycolic/salicylic acids and benzol peroxide, retinol products such as Retin A, Tazorac, Triluma, Defferin and Vitamin C) on the area that is being treated.
Advise staff when taking antibiotics. Certain antibiotics (Tetracycline, Doxycycline) can make your skin photosensitive.
Treated areas may be irritated, as well as red.
Some crusting may form on treated areas.
Scabs may last 7-10 days for larger treated spots.
Post Treatment Tips and Tricks.
Avoid direct sunlight immediately following treatment.
Avoid steam rooms, vigorous exercise or hot tubs for 24-48 hours following treatment.
When cleansing face or showering, use mild products without alcohol.
Pat dry vs. rubbing treated area to prevent premature removal of crusting.
Do NOT use any form of peeling, scrubs, retinol or bleaching products until treated area is fully healed.
After crust sloughs off, the skin may appear pink until area is fully healed (30-45 days).
Skin Care Products



The Food and Drug Administration (FDA) divides skin care products into two separate categories: cosmetic and pharmaceutical. Pharmaceutical grade products you apply topically penetrate through the layers of the epidermis and affect the function and structure of the skin. Pharmaceutical grade products are only available through a licensed professional. These products not only contain a higher percentage of active ingredients, but a higher quality of each ingredient. According to the FDA, Pharmaceutical grade products are required to be 99% pure, where Cosmetic grade products are only required to be 70% pure. Active ingredients are those that can make a change in your skin such as (reducing wrinkles, pigmentation, alleviate acne, etc.).
We use Glymed, IMAGE, BIOElements  skin care products. After researching many skin care lines we are confident that the products we use and sell are made of quality ingredients and are value based. These fine skin care lines are famous for their in depth research and production of exceptional products. 
Easy access to the products that you love! Order Glymed  direct by clicking on the logos below.
Consultations

Questions about skin care or hair removal? Please call us to set up a consultation we are here to help!

Lash Extensions

KayLash offers a variety of Lash services to accommodate your features, time, convenience and budget!  A natural or glamorous look is up to you!  Lash technicians at KayLash can advise you on the best choice for your needs. Located in the same location as MJD Health and Beauty!

   
http://www.kaylashextensions.com/